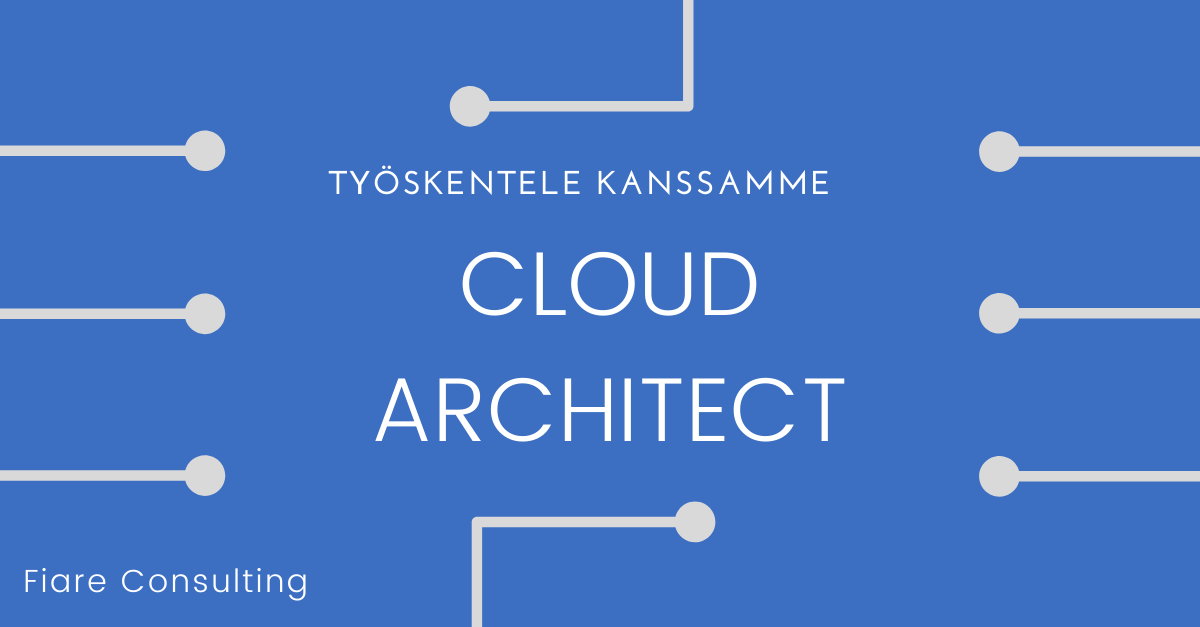 Come work with us as a Cloud Architect at a thriving company that offers you opportunities to advance your skill sets!
Fiare Consulting is an experienced partner for deploying and maintaining AWS (Amazon Web Services) cloud services. We are AWS's official Select Consulting Partner and Solution Provider Partner in Finland.
You will be working with some of the busiest web services in Finland in a highly exciting and engaging role as part of an experienced team. Your work will impact the daily routines of an international team of software professionals and hundreds of thousands of end-users. You will be supported by a professional team in a relaxed environment.
Requirements:
Expertise in DevOps processes
Several years of hands-on experience in Cloud management/Development, Tools like, Terraform, Kubernetes and Docker have been your daily tools for a good while.
Active team player and can work independently
Fluency and proficiency in the Finnish language
Your Responsibilities:
Plan and implement projects in/to AWS Cloud
Develop and maintain Cloud infrastructure
Provide consulting expertise to stakeholders
Ensure that solutions provide customer satisfaction
What we offer you:
Interesting, big, projects (including international projects) while working with highly motivated colleagues like you
Training for valued certificates
Opportunities to develop your skill sets
A friendly & relaxed working environment situated in Ruoholahti, Helsinki
Flexibility in working hours
This position is for a job located in Helsinki, Finland. The position will be filled as soon as a suitable person is found.
Lisätiedot tehtävään liittyen:
Tommi Heikkonen
+358 40 5048 820
[email protected]
Jätäthän yhteystietosi, niin olemme yhteydessä:
[email protected]