AWS Cloud Migration
Cloud migration can be simple and more flexible than on-premise servers, but that doesn't mean the transition to the cloud has no challenges. Our experts will provide you with end-to-end migration. We guarantee the availability of your application in a fast, secure and cost-effective approach.
Migrating an application to the cloud is one of the most critical phases of the cloud journey. The process can be complicated due to the differences between the two environments. We take great care to plan migrations before they start.
Our AWS Cloud Migration Services
Automated Migration
We complete the migration through predefined AWS environment, tools, and processes.
Benefits: Fast, reliable, and cost-effective
Tailored Migration
We can customise the tools and determine the flow of the project and processes.
Benefits: Flexible and customisable
Virtual AWS Cloud Migration Process
Is face to face consulting not feasible? Through virtual AWS Cloud Migration Process, we migrate on-site servers to cloud without physical meetings.
On-site servers can be problematic if everybody is working remotely. Let cloud migration help to boost the productivity of your employees and enhance their accessibility.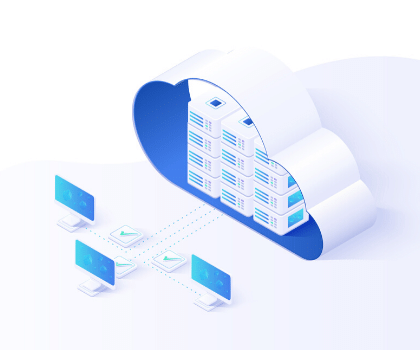 AWS Managed Services
Through our AWS Managed Services, we continuously manage your cloud infrastructure to enable your IT specialist to concentrate on what they do best.
Planning to manage your own cloud infrastructure?
As an authorised Solutions Provider, we have license rights to resell AWS to end customers.
Let us make your cloud transition smooth and easy
Want to know more about our AWS Cloud Migration? Talk to us.