Karjalainen is now powered by Bold CMS
The leading news site in the Northern Karelia region of Finland,
Karjalainen
, is now powered by
Bold CMS
. Karjalainen was founded in 1874 and continues to grow and innovate its services for the Northern Karelian readers.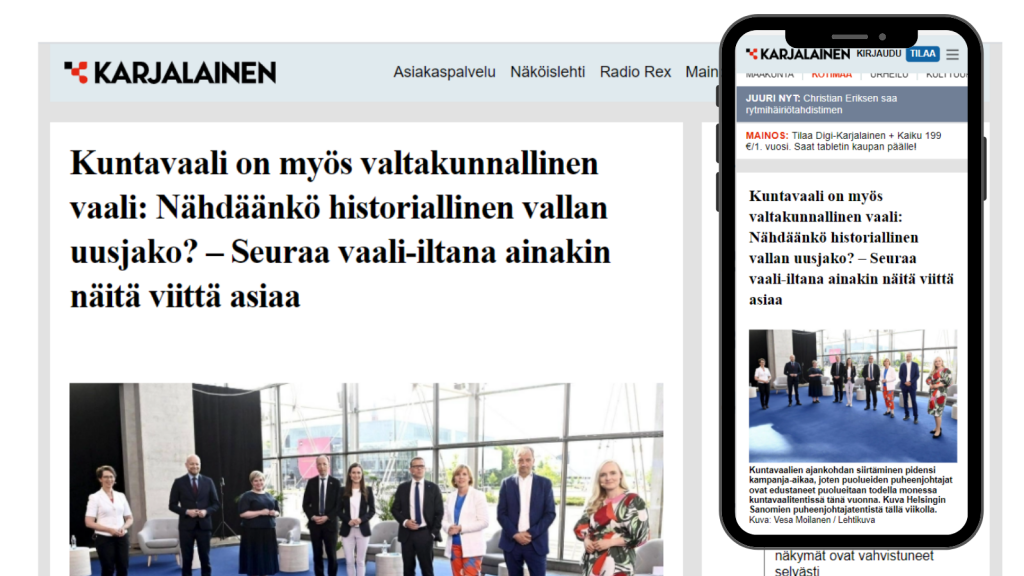 Karjalainen envisions to be digital-first, and Bold CMS has enabled them to reach the target. Through Bold CMS, Karjalainen editors now experience a more organised workspace and better article delivery. In addition, distributing content has been easier with configurable settings for search, social, mobile and voice devices.
Launched on the first of June, the migration was quick and seamless. And with last Sunday's local election, the site has passed its first stress test as 40% more readers visited Karjalainen.com than the average weekend.
Karjalainen has been a long time partner for Fiare. Re-organising the news desk operations was the key to our joint project. Now the journalists of Karjalainen use tools that enable creating compelling online content with ease. The service model keeps all IT-heavy lifting in Fiares shoulders and liberates Karjalainen to focus on high-quality journalism.

– Tommi Heikkonen, CEO Fiare Oy